Is Peloton A Good Business: An In-Depth Analysis
Hello there,
For this week's revenue.substack newsletter, I dive deep into Peloton's company history, products, market, engagement & revenue metrics, business model, competitors and Peloton's future. Grab a cup of coffee/tea/a drink of your choice, sit back, relax, and read on!
---
Company History
Peloton was started in 2012 by the current CEO John Foley along with his cofounders Graham Stanton, Hisao Kushi, Tom Cortese and Yony Feng.
The idea was born out of John observing his wife having to book spinning classes days in advance at fitness boutiques/studios (such as Soul Cycle and Flywheel) due to their high demand. John's idea was simple - what if he could bring the goodness of a spinning class into the home vs having to go to a spinning studio which was inherently constrained by its physical infrastructure?
The start was slow, filled with countless rejection from investors. In fact in an interview, John mentioned that he got rejected by ~400 investors due to the high skepticism around the idea, market competition and the chances of success. Hardware startups are especially riddled with failure (Peloton wanted to design and manufacture its own bike). Interestingly, Peloton even started a kickstarter campaign to get some funding and customer attention during the early part of its startup journey.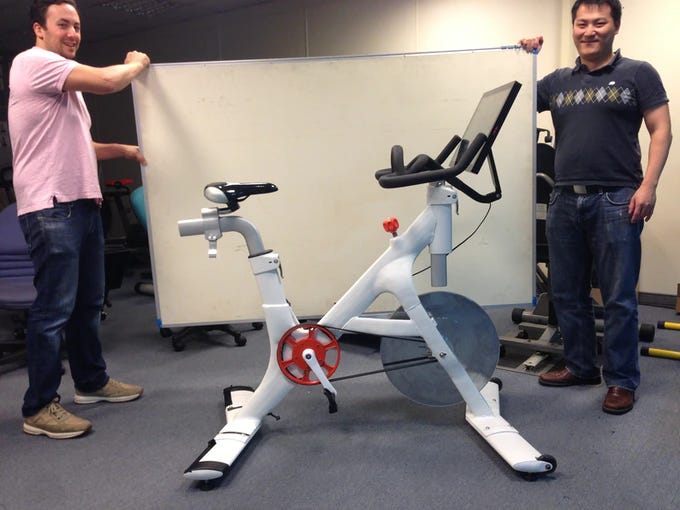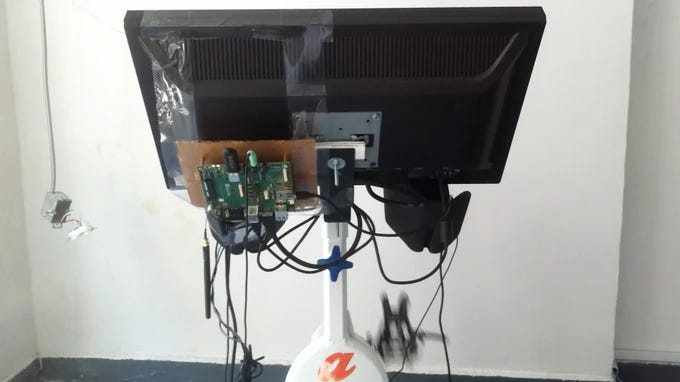 Through sheer resilience and eventual support from private investors, John and his team at Peloton marched on an 8 year (and counting) journey where, with Peloton, they have brought a sense of community and excitement of a boutique fitness studio into their members' homes.
In September 2019, Peloton IPO'ed at a market capitalization of $7.2B.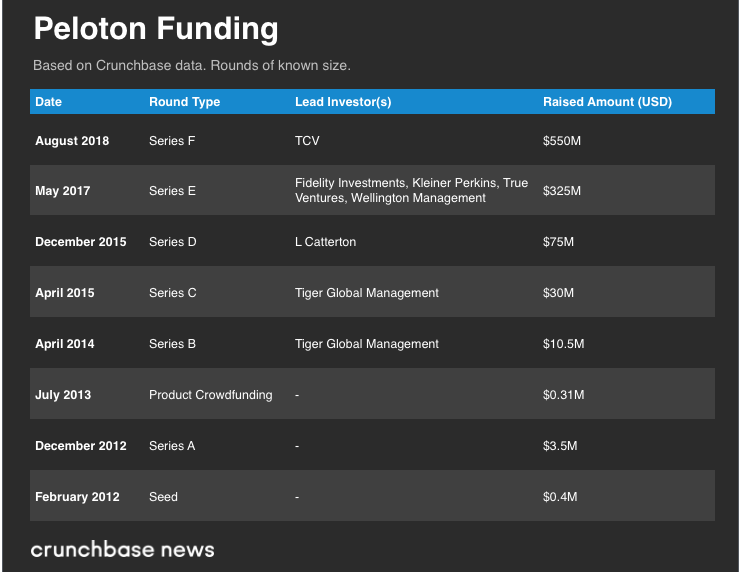 Product
Peloton offers world-class instructor led online group fitness classes delivered through high quality fitness equipment. It does this by owning every step of the production creation process:
Hardware: Designs and builds its own fitness equipment (treads and bikes) including the tablet thats mounted on these equipments.

Software: Creates and builds its own software that powers the tablet.

Media: Creates content (across a wide variety of fitness categories including spinning, indoor and outdoor running, yoga, etc) in its own production studios.

Retail: Sells products through its own showrooms and on its website. Peloton operates 95 showrooms across United States, Canada, the UK and Germany.

Logistics: Provides high-touch delivery and sets up the equipments for its customers.
The products and services Peloton offers can be broken down into three categories:
(a) Connected Fitness Products (at-home fitness equipment)
(b) Live/On Demand Online Fitness Classes
(c) Fitness Apparel and accessories
Connected Fitness Products
Peloton offers 4 connected fitness products: Bike, Bike+, Tread, Tread+.
Bike: Starting at $1,895
Bike+ : Starting at $2,295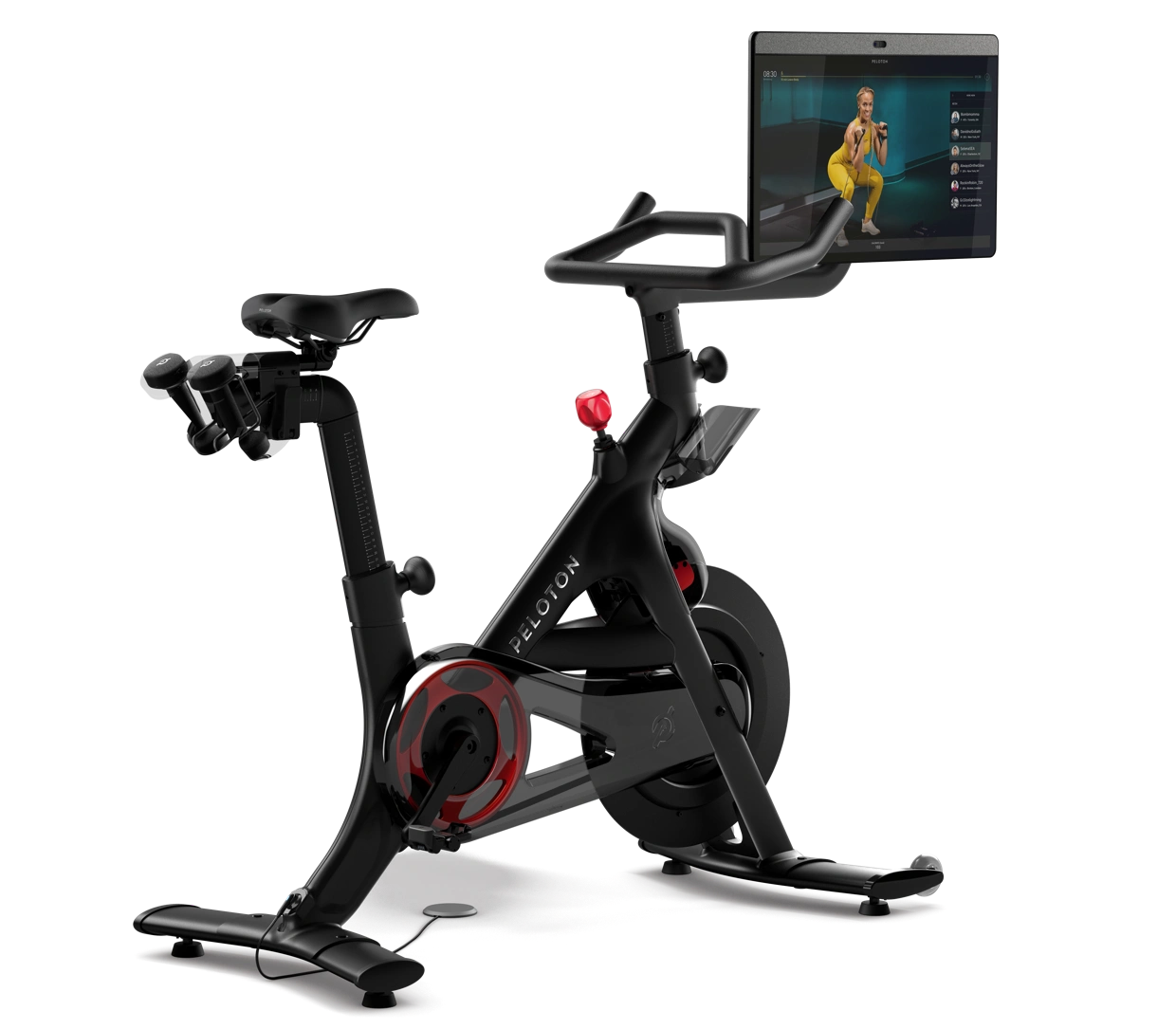 Tread: Starting at $2,495
Tread+ : Starting at $4,295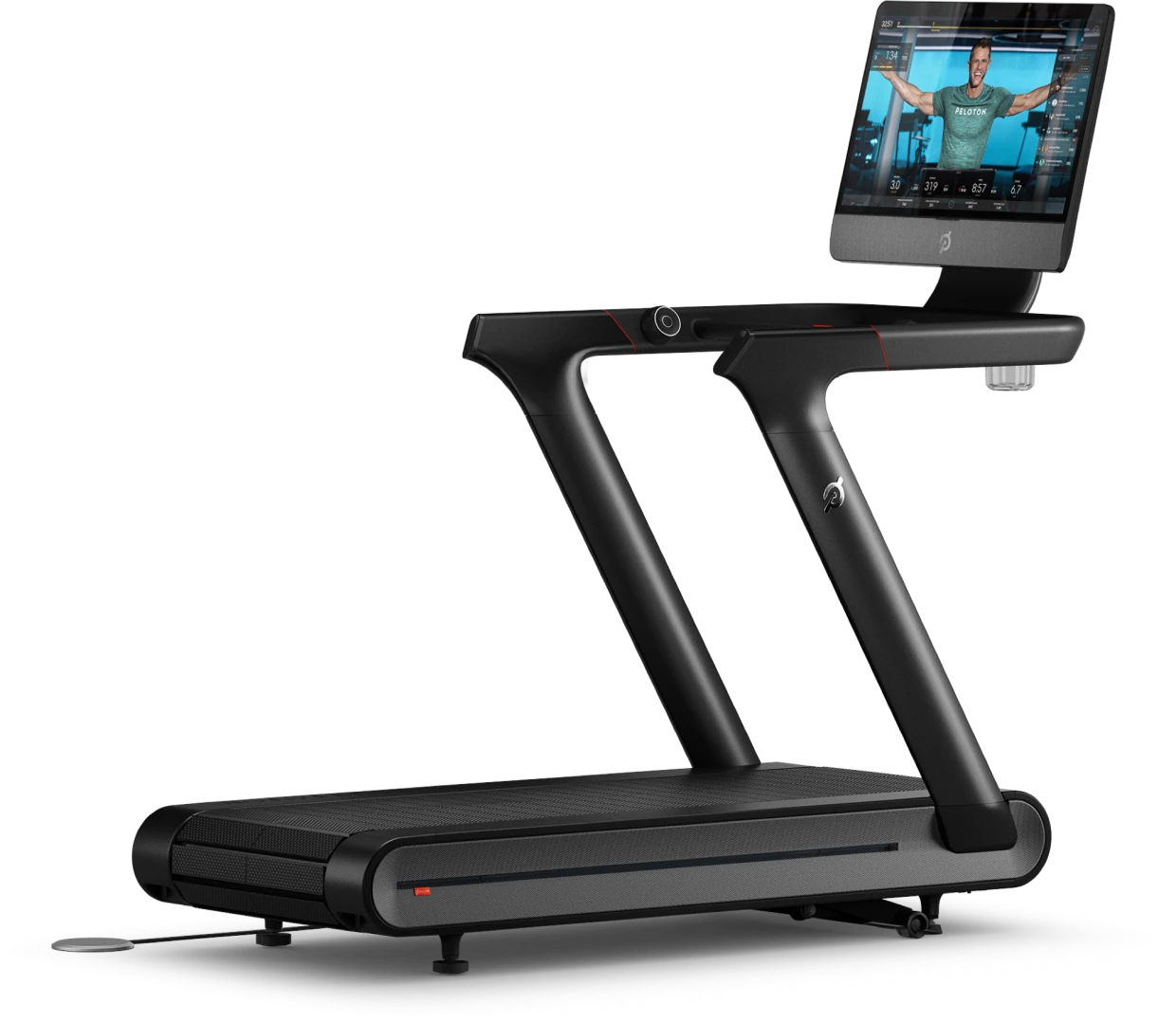 On top of an elegant design, what separates Peloton's fitness equipments from other players in the market is the way it has seamlessly integrated different aspects of community into the workout experience. The tablet mounted on these equipments is a window into Peloton's community. Via this tablet, the user can:
Follow live/on-demand classes: Through a monthly content subscription fee, the user gets access to unlimited spinning/treadmill live and on-demand classes taught by world class instructors.
Leaderboard: Compete with one another in live and on demand classes through a leaderboard that ranks members in real time.

Tags: Tags allow the user to showcase things he/she is passionate about/relates to, for ex: #workingOutForACause, #nadalFans, #LinkedInEmployee. Users can add up-to 10 tags to their profile and select 1 "primary" tag which appears on the leaderboard when filtered via tags.

High Fives: Users can send virtual high fives to other participants in live/on-demand classes by tapping on their avatar and celebrating their commitment, determination and hard work!

Following Friends: No community is complete without the ability to follow/connect with your friends! Peloton allows users to follow their friends - allowing them to see their workout history and scheduled workouts.

Video Chatting: Peloton provides the ability to video chat with friends (you follow) while doing a live class together
Peloton members have a strong community presence on other online platforms as well - there are multiple Peloton related groups on facebook with > 10k members, with the official Peloton facebook group consisting of 340k+ members.

Note: Here on in the doc, whenever we say "connected fitness product," we refer to bike/bike+/tread/tread+.
Live/On Demand Fitness Classes
The Peloton content team, which includes 33 fitness instructors, creates original content (in the form of live and on-demand classes) in its studios in New York City and London across 10 fitness categories: indoor/outdoor running and walking, indoor cycling, bootcamp, yoga, stretching, strength training, meditation and floor cardio. These classes are programmed to fit a diverse set of member needs across class length, difficulty levels, and music genres.
At the time of the company going public (August 2019), Peloton was producing 950 fitness classes each month and had amassed thousands of on-demand classes as part of its library.
Peloton members pay a monthly subscription fee to access this content through two types of offerings:
Connected Fitness Subscription ($39/month): Each Connected Fitness Product is associated with a $39 monthly subscription fee to access Peloton's fitness content on the tablets mounted to the product. This content can also be accessed on other devices including iOS and Android devices, Apple TV, Amazon Fire Devices, Roku TV etc.

Digital Subscriptions ($12.99/month): Members who haven't purchased a Connected Fitness Product can also access the entire fitness content library created by Peloton via the Digital Subscription membership.
Apparel and Accessories
Peloton offers a whole range of men's and women's apparel along with fitness related accessories such as bike shoes, headphones, bike mats, weights, resistance bands and water bottles.
Market
Given the fact that Peloton's primary focus (as of now) is on Connected Fitness Products and content subscription, let's try to get a sense of how big the market might be:
Connected Fitness
Based on the research that Peloton has conducted, the market for Connected Fitness products is massive.
Peloton's TAM is 67M households (45M in the US and 22M rest of the world).

Out of the 67M households that are interested in Peloton's connected fitness products, 14M households (12M in the US and 2M rest of the world) are interested in Peloton's products at its current price points.

On top of a large TAM, Peloton seems to be expanding its market: based on a 2019 Member Survey, 4 out of 5 members were not in the market for home fitness equipment before they purchased a Peloton equipment!
Content Subscription
The market for Peloton's Digital subscription is massive! Let's take a look at a few other streaming players:

Netflix: 183M subscribers

Spotify: 138M subscribers

Disney+: 50+M subscribers

Hulu: 30+M subscribers

Based on the above data, Peloton's market for content subscription memberships could easily be in the range of 100-200M subscribers
Engagement & Revenue
For the latest fiscal year (2020), Peloton generated $1.8B in revenue, 71.6M in losses, 1.1M connected fitness subscribers, and 317k digital subscription members.
Let's dig into these metrics a bit more. In the engagement section, we will take a look at the number of members Peloton has and how often they use the product. In the revenue section, we will dig into the revenues and profits.
Engagement
Connected Fitness Subscriptions: These are subscriptions that a member signs up to along with a purchase of Peloton's Connected Fitness Product (bike/tread). The number of subscriptions has been growing at a rate of 128%, 108% and 113% year over year during Fiscal 2018, 2019 and 2020.
Note: a connected fitness subscription can be used by more than 1 member (a subscription is purchased along with connected fitness equipment)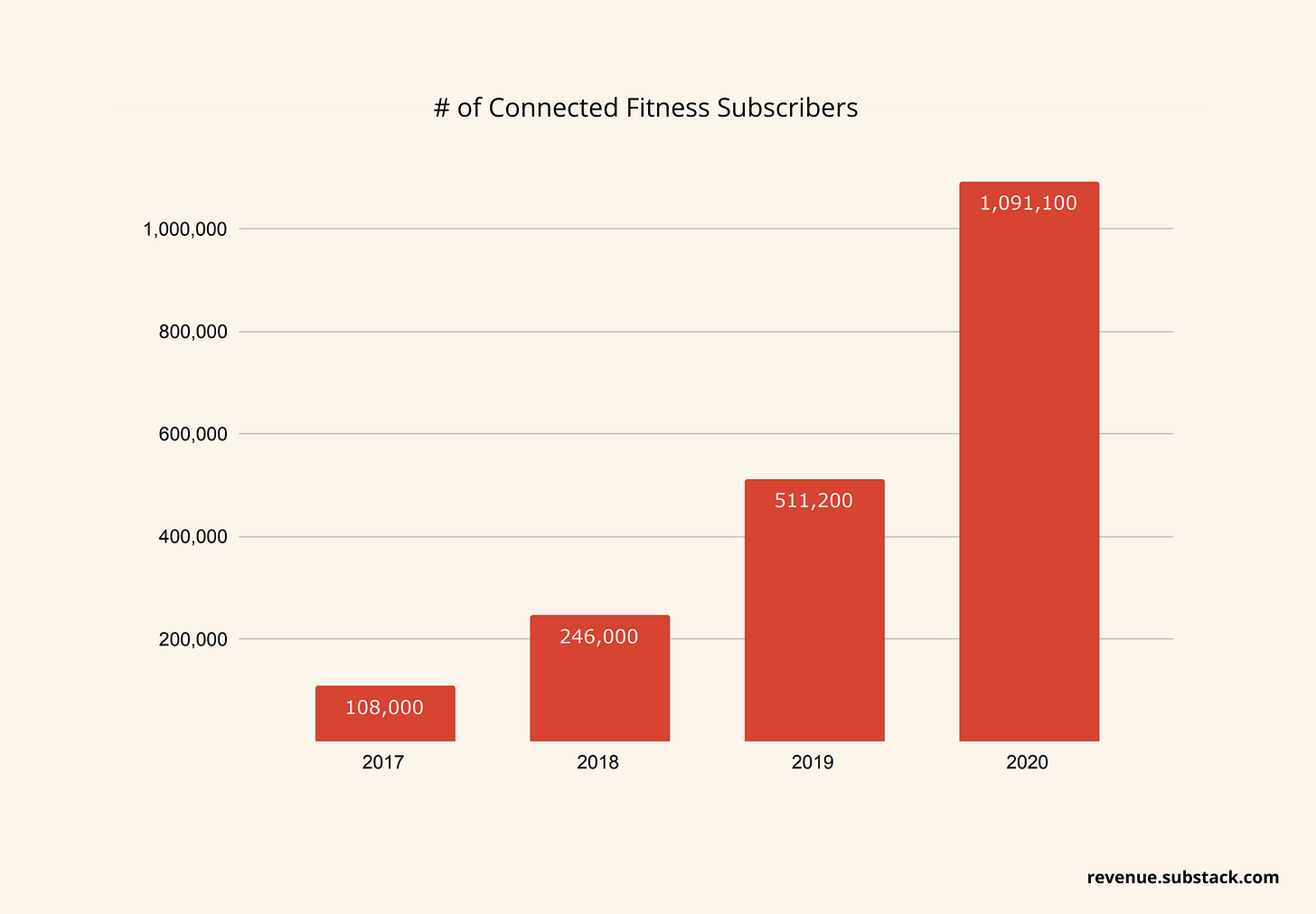 Digital Fitness Subscribers: These are members who have subscribed to Peloton's fitness content (without purchasing their equipment). The number of subscribers grew north of 210% in Fiscal 2020.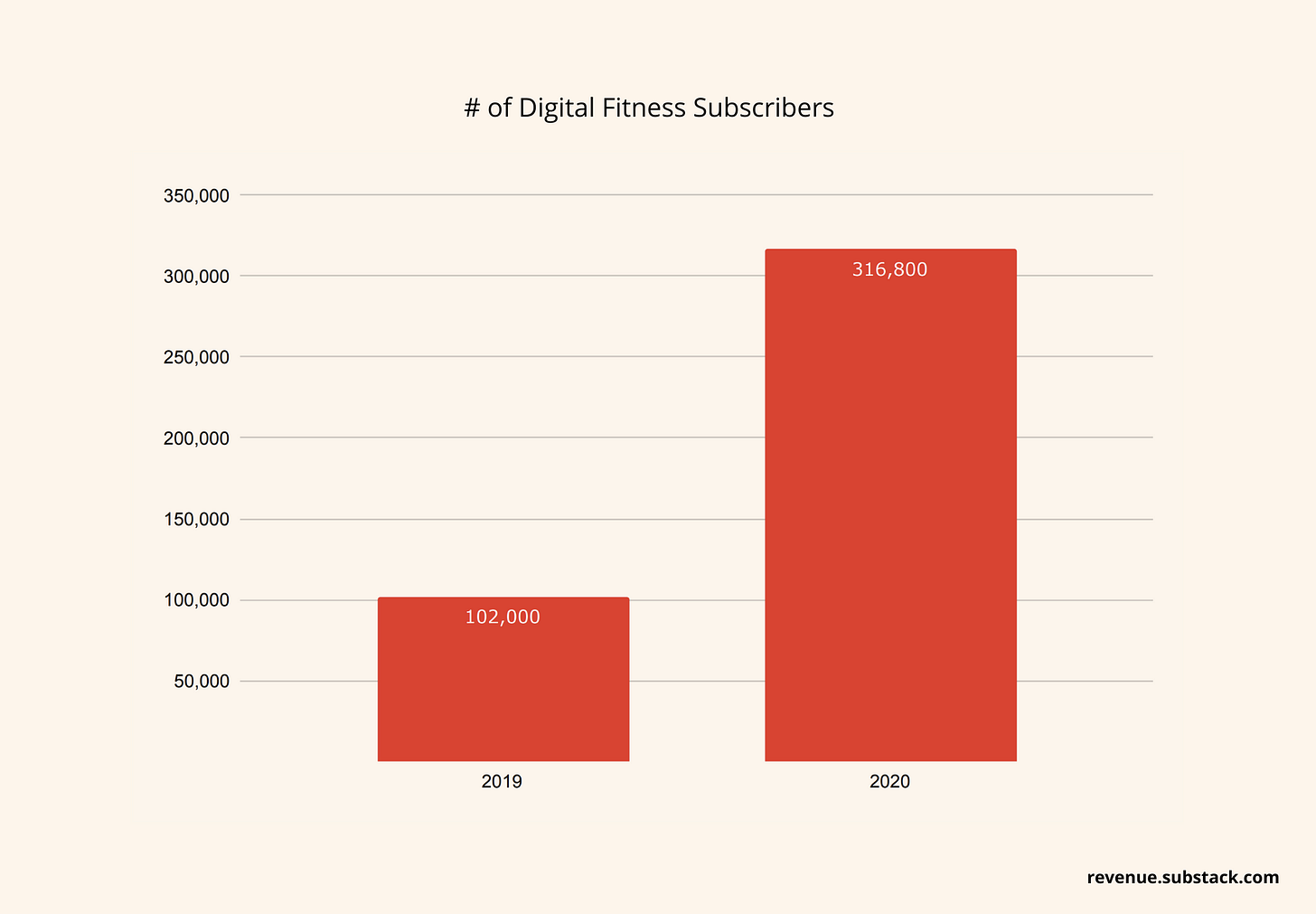 Retention Rate: Peloton Connected Fitness Content Subscription product (biggest contributor for subscription revenue) has an incredible 12-month retention rate of 92-93%. What this means is, out of 100 connected fitness monthly subscriptions purchased along with a tread/bike, 92-93 are active 12 months later. In other words, there is very little churn for the Connection Fitness Subscription product → a significant majority of people who purchase the bike/tread end up using it 12 months later, a solid indication that Peloton has a truly sticky product.

Total Number Of Workouts: A workout is defined as completing > 50% of instructor led or scenic ride or run, or 10 or more minutes of "Just Run" or "Just Ride" workouts by members who have a connected fitness subscription. Total number of workouts has been growing at 189%, 192% and 215% year over year during Fiscal 2018, 2019, and 2020.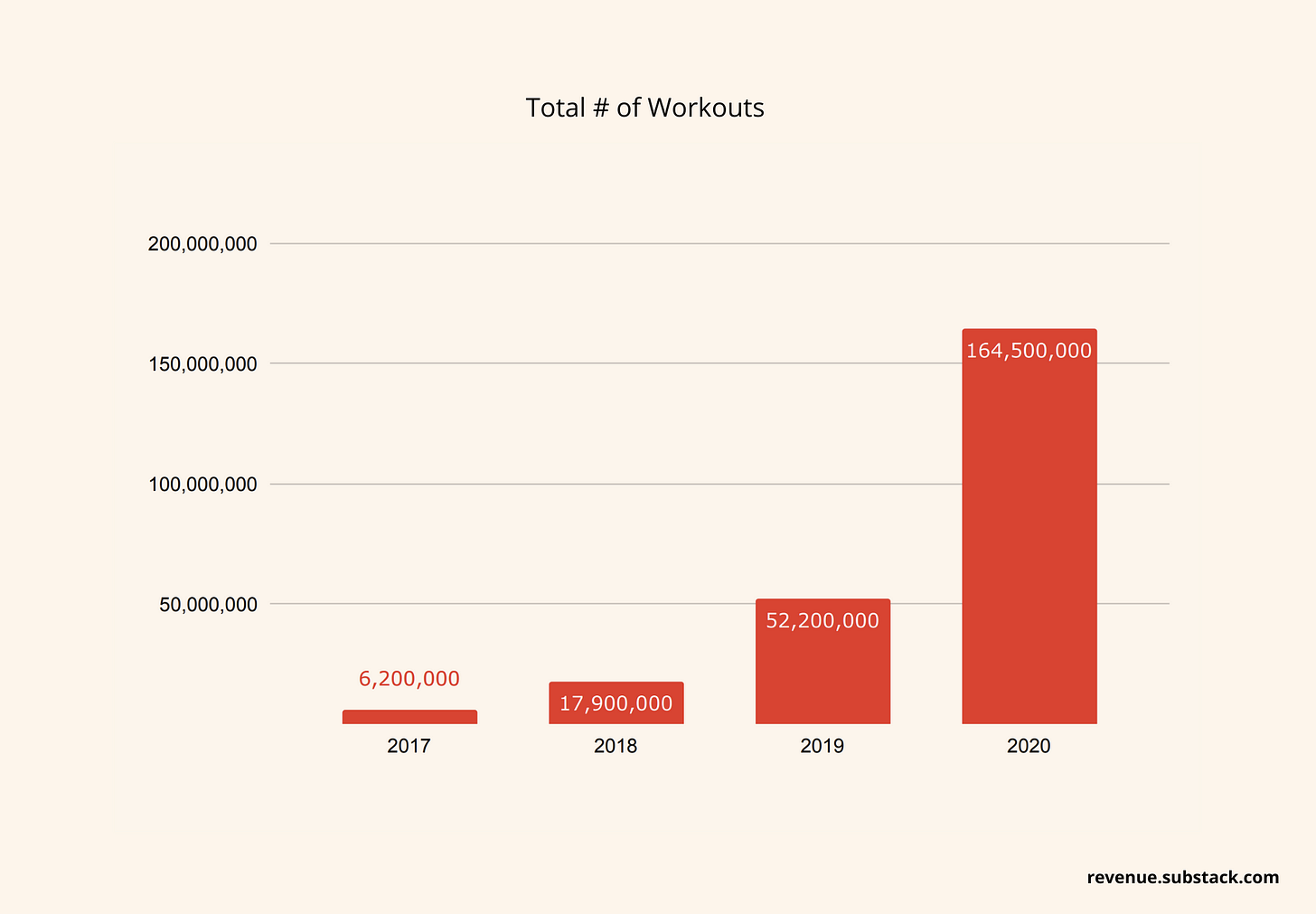 Average Number Of Monthly Workouts: This is defined as the average number of monthly workouts completed ("workouts completed" here has the same definition as the one shared above in "Total Number of Workouts") by a connected fitness subscription.
Note: Since a connected fitness subscription is associated with a purchased Peloton equipment, it's safe to assume that on an average, 2 members (per household) would be sharing the subscription. As you can see in the chart below, in fiscal 2020, 17.9 workouts were completed per connected fitness subscription. This results in about 8.95 monthly workouts completed per member, leading to ~2.2 workouts per week.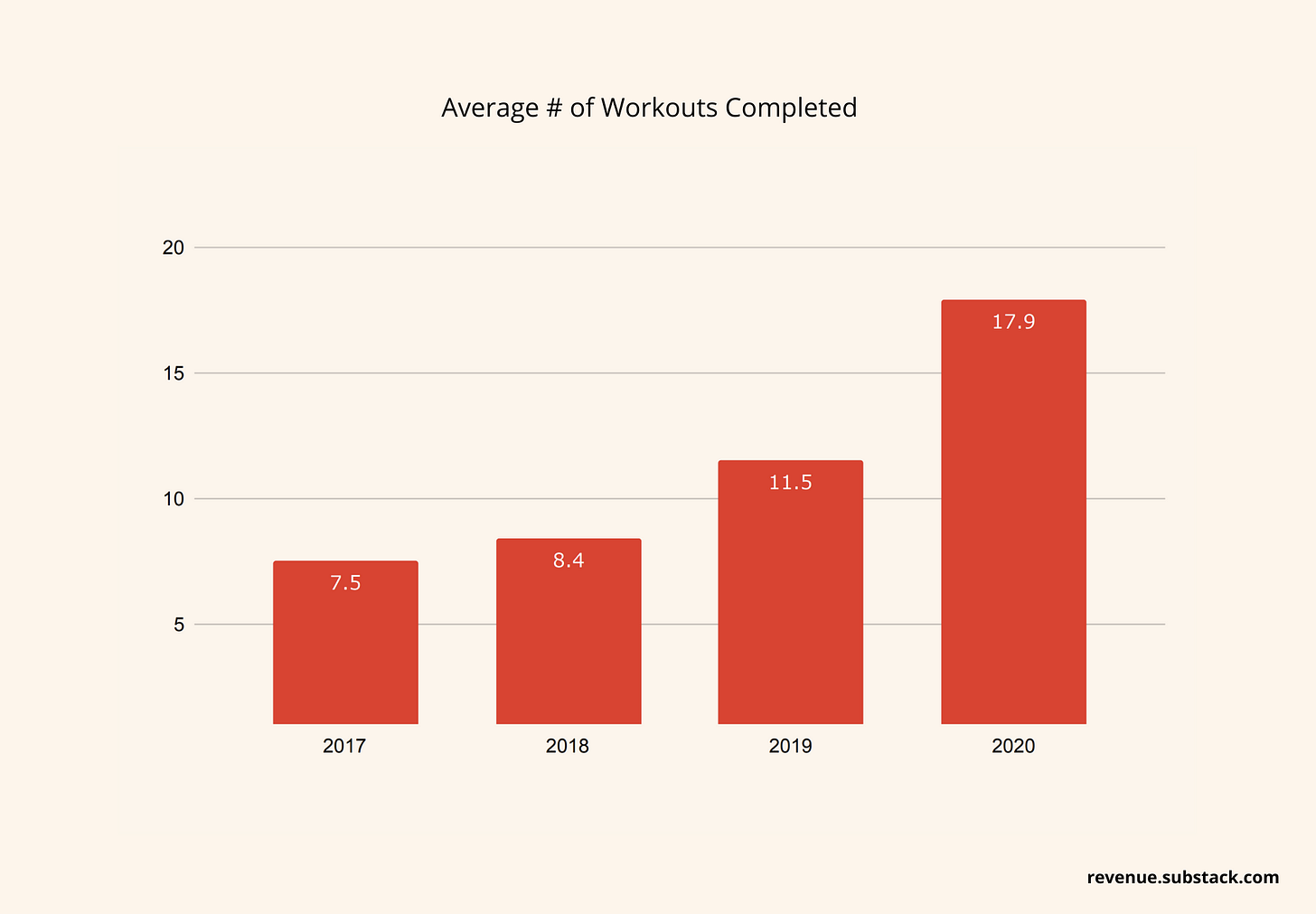 All in all, Peloton's engagement strategy seems two fold:
Acquire and lock in high intent customers through the purchase of a connected fitness product and help these customers get consistent value through its live and on demand subscription based classes.

On the sidelines, rather quietly, Peloton has created a fast growing digital subscription product (that doesn't require the purchase of a Peloton tread/bike), an offering that has the potential to become a massive business in and of itself.
Revenue
Revenue: Revenue has been growing at 99%, 110% and 100% year over year during Fiscal 2018, 2019 and 2020.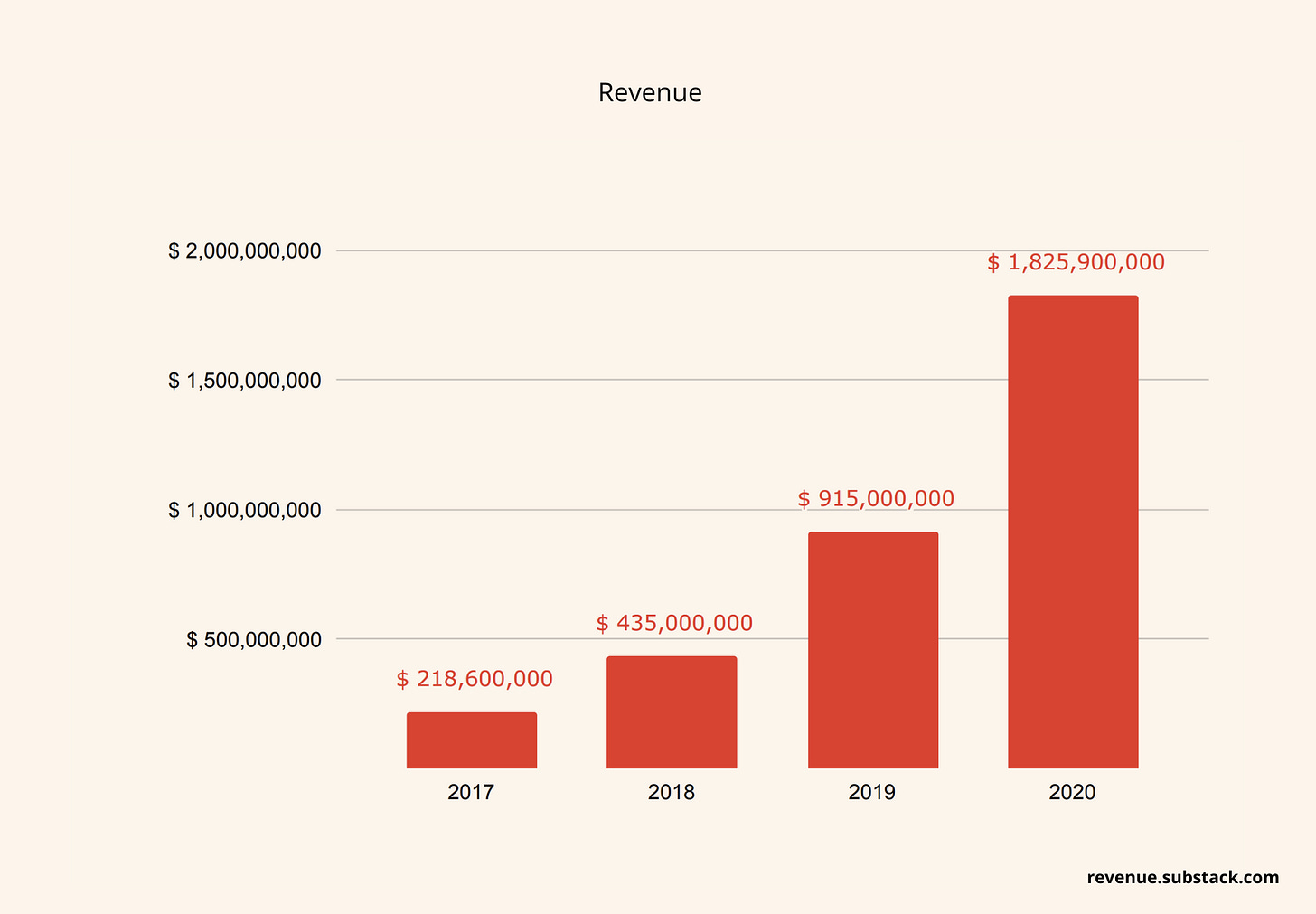 Revenue breakdown by segment: Peloton continues to make a majority of its revenue in North America. This is not surprising given the fact that it has been operating in the US since 2014, where as operations in the other countries have been only launched recently. Peloton launched operations in Canada and UK in late 2018 and Germany in mid 2019.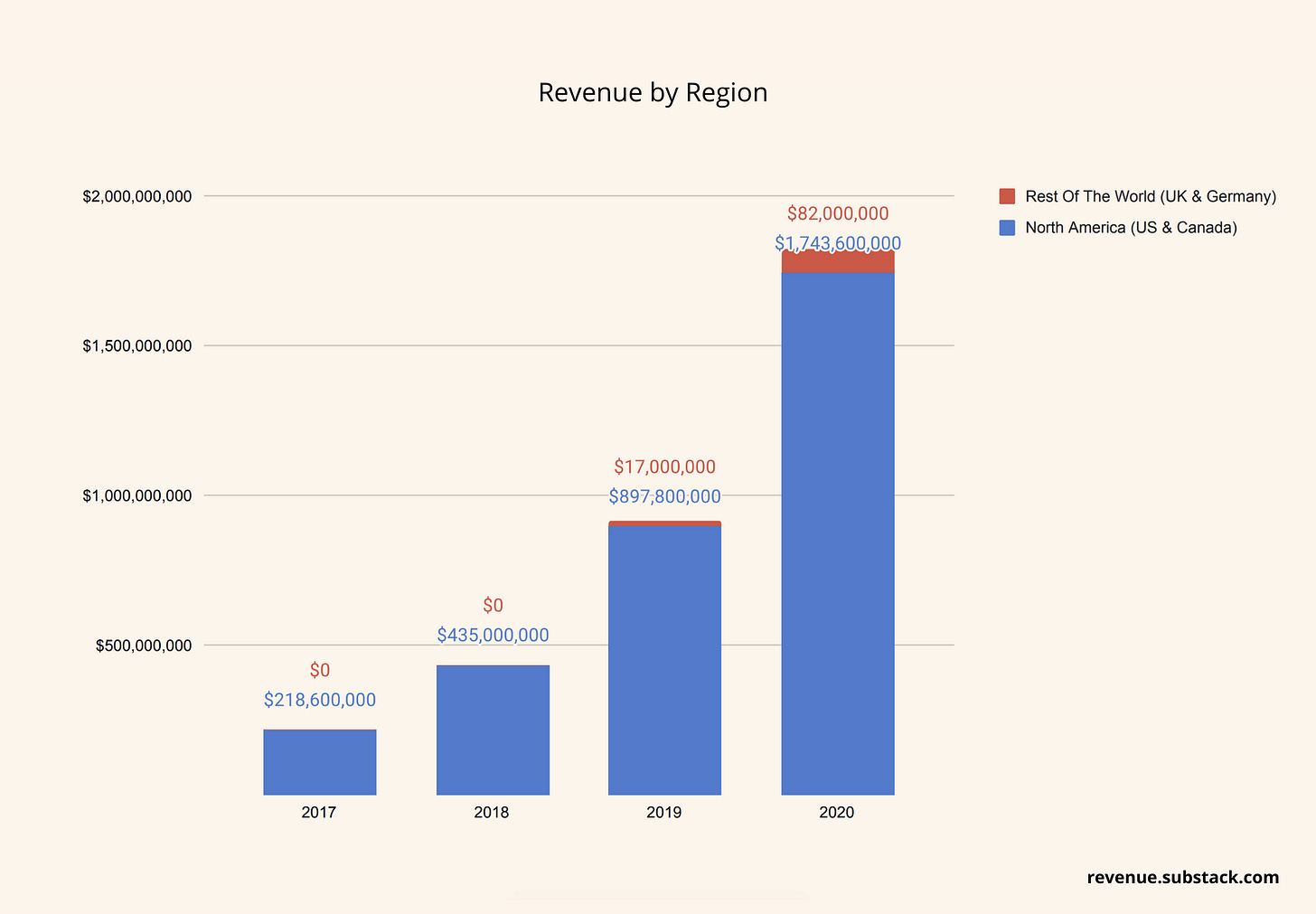 Revenue by product: Given the fact that Peloton has content subscription paired with the equipments it sells, subscription revenue is growing at a rapid pace matching the growth of revenue generated through sales of connected fitness products.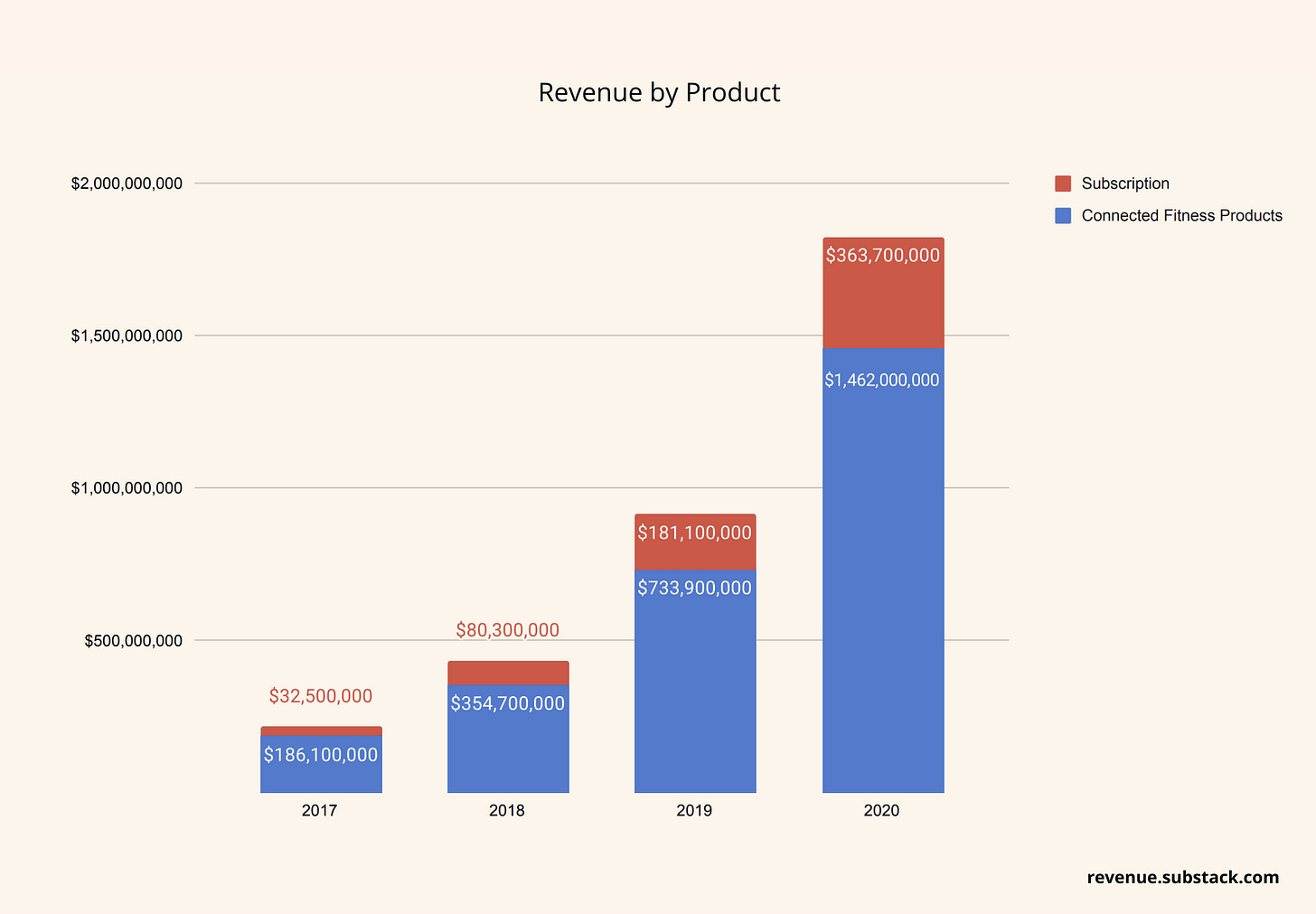 Profits: Peloton hasn't made any profits over last 4 years. The fact that Peloton doesn't make profits shouldn't be misconstrued as a company with a poor business model.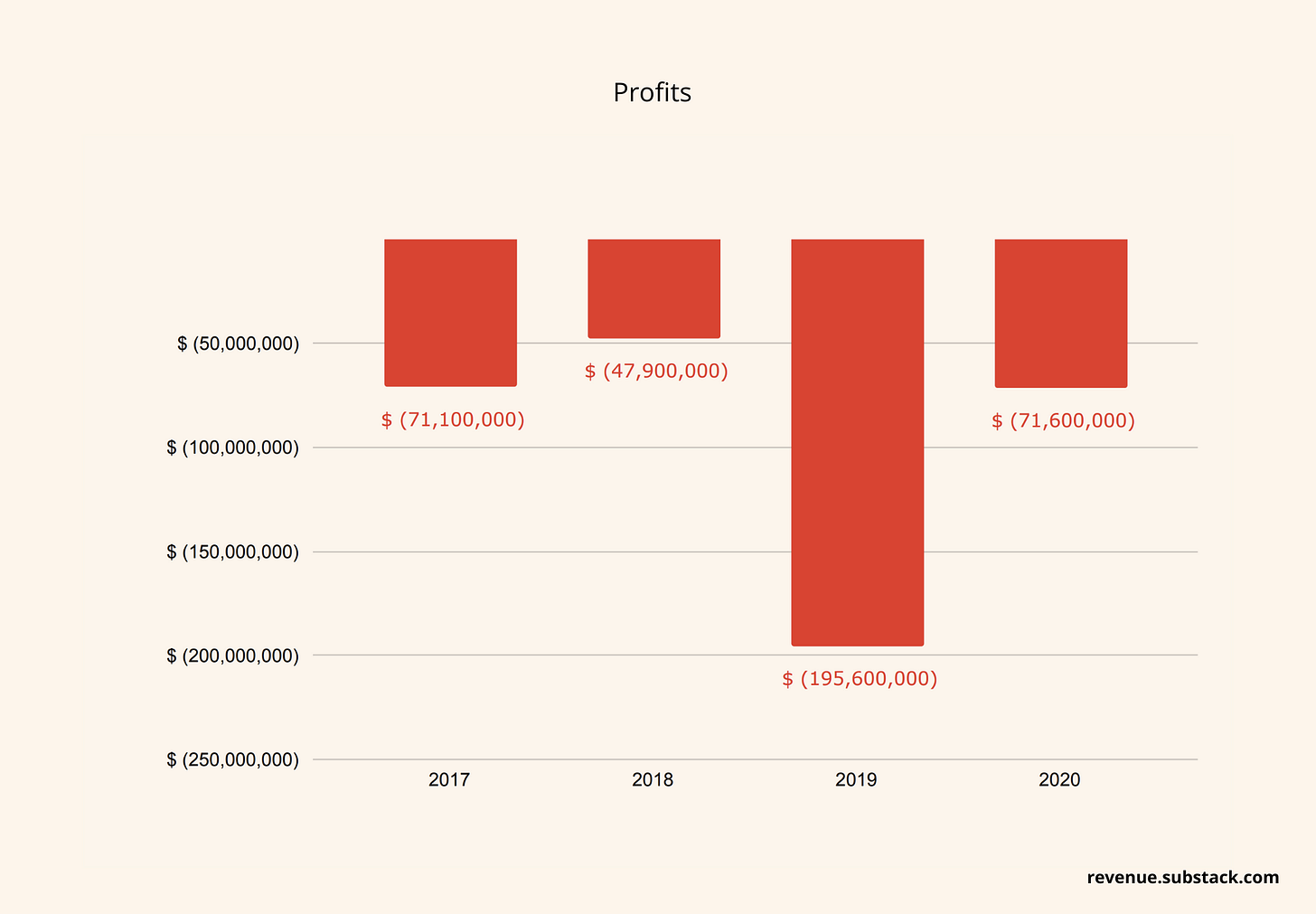 ---
---
Business Model
Peloton has an efficient business model highlighted by:
Low customer acquisition cost

High gross margins

High customer lifetime value

Incredible retention rate
Let's dig into each one of these metrics to better understand how Peloton's business model works.
Gross Profits & Margins
Gross Profits = Revenue from products sold - Costs involved in making the product
Gross Margins = Gross Profits / Revenue generated from the products sold
Let's take a look at Gross Profits and Margins for two of Peloton's products that generate majority of its revenue: (1) Connected Fitness Products and (2) Connected Fitness Subscription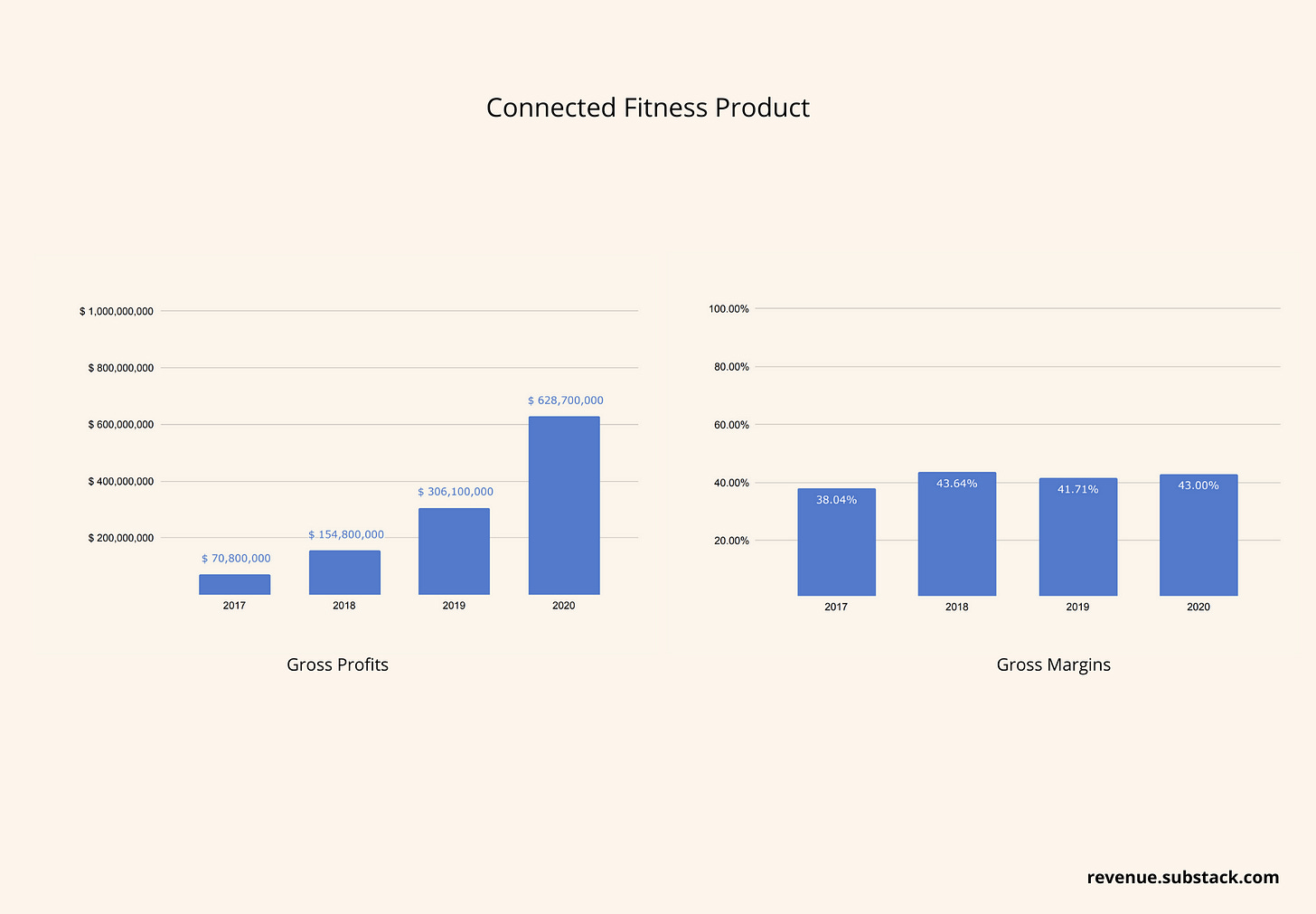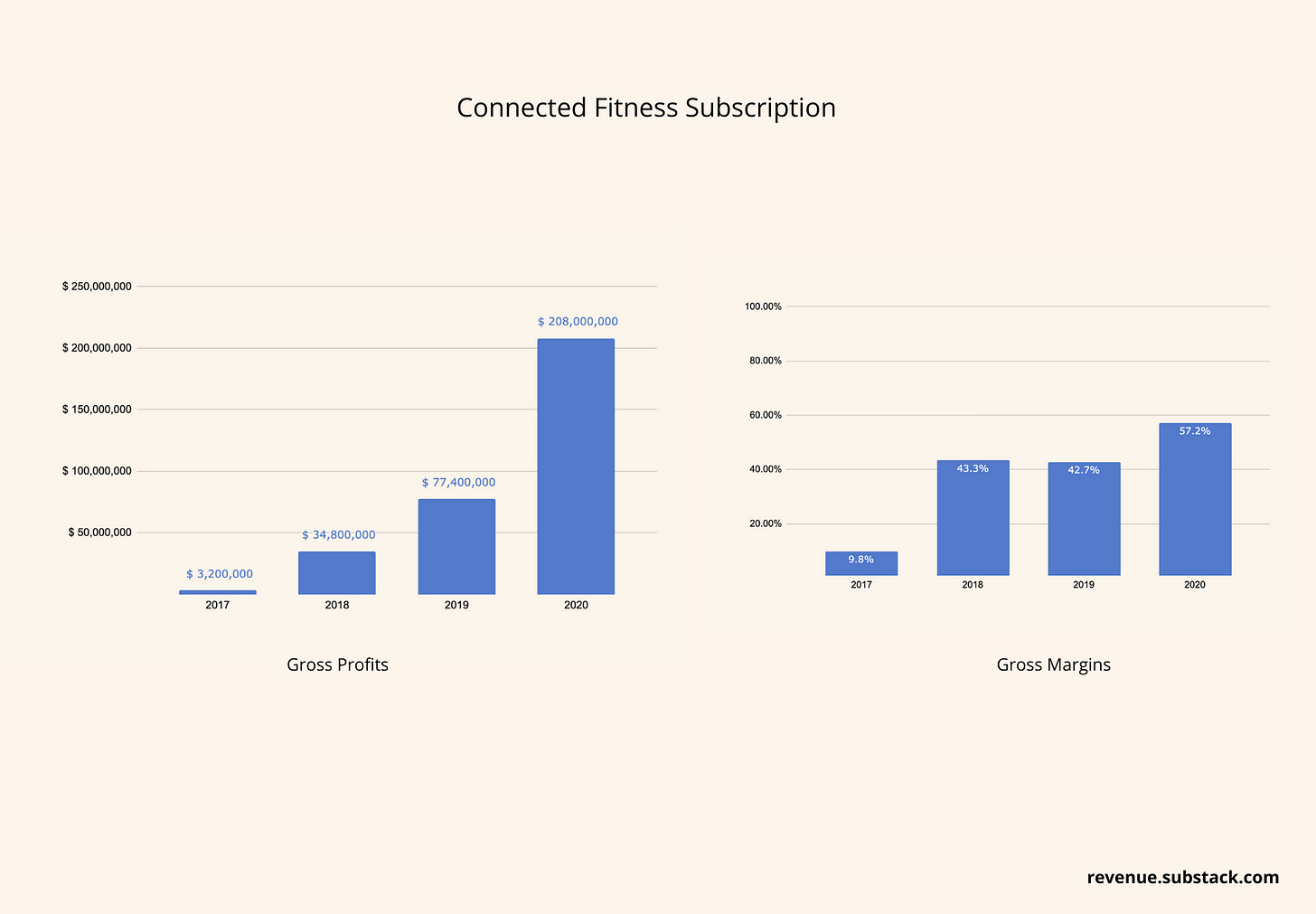 Gross margins on both the bikes/treads as well as the subscription product are quite healthy! What's even more interesting is that as Peloton continues to scale and sell more bikes/treads (and thus sell more subscriptions), gross margins on Connected Fitness Subscription will go up and to the right (the rate of increase in revenue from adding more subscribers will outpace the cost of creating the content).
Customer Acquisition cost (CAC)
CAC as the term suggests, is the cost of acquiring a customer who pays for the products and services offered by the business. Ideally, the profits that the business makes from serving its customer should be greater than the cost of acquiring the customer.
Since Peloton makes most of its revenue through Connect Fitness Products and the monthly Connected Fitness Subscription paid by owners of these products ($39/month), it's worth understanding the cost of acquiring a Connected Fitness Subscriber.
Let's define CAC of a Connected Fitness Subscriber as Sales & Marketing costs (goal of Sales and Marketing is to increase awareness and intent of Connected Fitness Products and Subscriptions) divided by the additional number of Connected Fitness Subscribers added that year.
Based on this equation, CAC for a Connected Fitness Subscriber over the last 3 years is as follows:
Fiscal 2018: ~$1,050-1,150

Fiscal 2019: ~$1150-1250

Fiscal 2020: ~$750-850
Think about it for a second... for fiscal 2020, the cost of acquiring a customer who purchased a bike/tread and became a Connected Fitness Subscriber was ~$750-850.
Based on all the data we have collected so far, let us start putting together some of the pieces of the business model puzzle. During fiscal 2020:
Peloton sold $1.5B worth of Connected Fitness Products.

They added ~580,000 Connected Fitness Subscriptions.

These subscribers spent on average ~$2600 ($1.5B/580k) to buy the Connected Fitness Product (connected fitness product is required to activate the subscription).

At 43% gross margin for the Connected Fitness Product, gross profit was at ~$1100-1200 per product.

The cost of acquiring this customer was ~$750-850.

The cost of acquiring this customer (~$750-850) is lower than the gross profit of the Connected Fitness Product (~$1100-1200).

With this model, Peloton recovered the cost of acquiring a Connected Fitness Subscriber even before the first month of subscription fee kicked in… pretty amazing!
Let's look at the same set of numbers for fiscal 2019:
Peloton sold $734M of Connected Fitness Products

They added ~265K Connected Fitness Subscriptions.

These subscribers spent on average ~$2700 ($734M/265K) to buy the Connected Fitness Product.

At 42% gross margins for the Connected Fitness Product, gross profit stood at ~$1100-1200 per product.

The cost of acquiring this customer was ~$1150-1250.

In this case, the cost of acquisition is a tad bit higher than the gross profit of Connected Fitness Product. Peloton would have recovered the costs of acquisition within the first few months after the customer purchased the product as part of the monthly Connected Fitness Subscription fees.
As you can see, Peloton acquires high intent fitness customers through its connected fitness products and generates profits from the fees these customers pay to access live and on demand classes.
Customer Lifetime Value
Customer lifetime value is the profit made by a business by serving the customer during the entire period of their relationship.
Let's take a look at the customer lifetime value of a Connected Fitness Subscriber:
Customer lifetime value of a Connected Fitness Subscriber is defined as monthly content subscription fee multiplied by the number of months retained as a customer multiplied by Connected Fitness Subscription profit margins (known as contribution margins)*
Monthly content subscription fee currently stands at $39.

Months retained as a customer is measured by dividing 1 by the monthly churn rate. At the current churn rate of 0.5-0.6%, the # of months a Connected Fitness Subscriber retains as a customer stands at 150-200 months (1/0.005). Since Peloton has been around for only 5-6 years, we need to closely observe this metric to better understand how the actual long term customer usage patterns play out.

Connected Fitness Subscription profit margins (known as contribution margins) currently stand at 64%
Based on this formula, the lifetime value of a Connected Fitness Subscriber is $3,500-4,000.
*Contribution margins are similar to gross margins. As you may recall, gross profit = revenue - costs involved in making the product, and gross margins = gross profit/revenue. While both contribution margin and gross margin are related to profits made after subtracting cost of making the product, gross margin includes all costs (fixed and variable) where as contribution margin includes only the variable costs. Specifically, depreciation and amortization related costs as well as stock based compensation costs are excluded when measuring contribution margin. The current subscription contribution margin for Peloton stands at ~64%.
Retention Rate
As mentioned above, Peloton's retention rate for connected fitness subscribers is absolutely astounding: a 12-month retention rate of 92-93%. In other words, out of 100 subscribers, 92-93 are active 12 months later.
Overall, here's what Peloton's business model looks like:
The cost of acquiring a Connected Fitness Subscriber has hovered anywhere between ~$750-1250, depending on the year. Peloton recovers this cost within the first few months (~6 months) of acquiring the customer as part of the monthly Connected Fitness Subscription fee.

The lifetime value of a Connected Fitness Subscriber is ~$3500-4000. The only caveat here is that the current method to evaluate the # of months retained as a customer results in a projection of customers being retained for > 10 years. Time will tell how this will actually play out.

A solid subscription gross margin (> 55%) that will continue to improve as Peloton continues to scale.

An impressive retention rate of 92-93%.
Competition
Peloton plays in a highly competitive market.
Here are some of Peloton's competitors:
ICON Fitness
ICON Fitness is the parent company for brands such as NordicTrak, iFit, Proform, Freemotion. Started in 1977 in Utah, ICON was acquired by Bain Capital for $450M in 1994. The most recent estimated revenue for the company stands between $500M-1B.
Nautilus
Parent company of Bowflex, Nautilus, Schwinn, Universal and Octane fitness makers, this publicly traded company (NTLS) has been a player in the at-home fitness market since 1986. Revenues for the company decreased from $396M in 2018 to $310M in 2019 primarily driven by weakness in volume of Bowflex Max Trainer sold.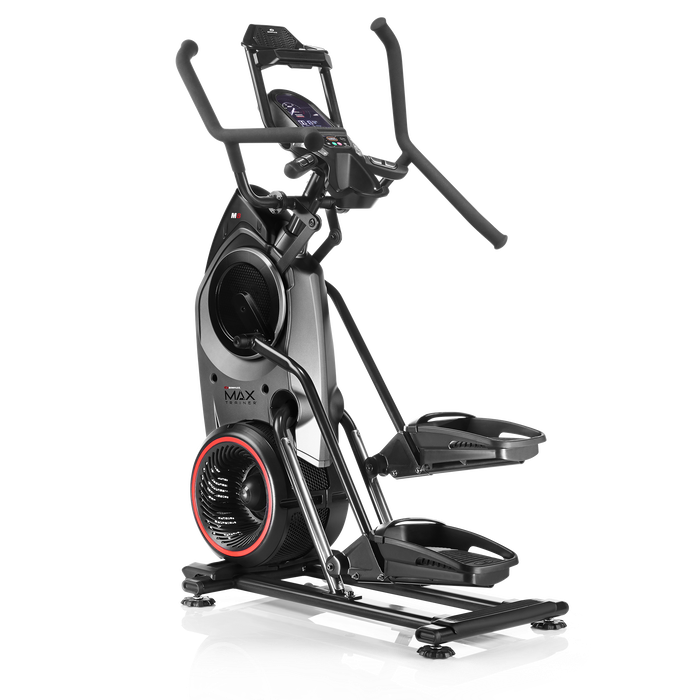 Equinox
Owner of fitness boutiques, gyms and the SoulCycle brand, Equinox operates 106 fitness clubs, 100-105 SoulCycle studios, 100+ blink studios and 24 pure yoga studios. In parallel, this company is entering the at-home fitness space with Variis (live and on demand fitness classes) and the Soulcycle at-home bike.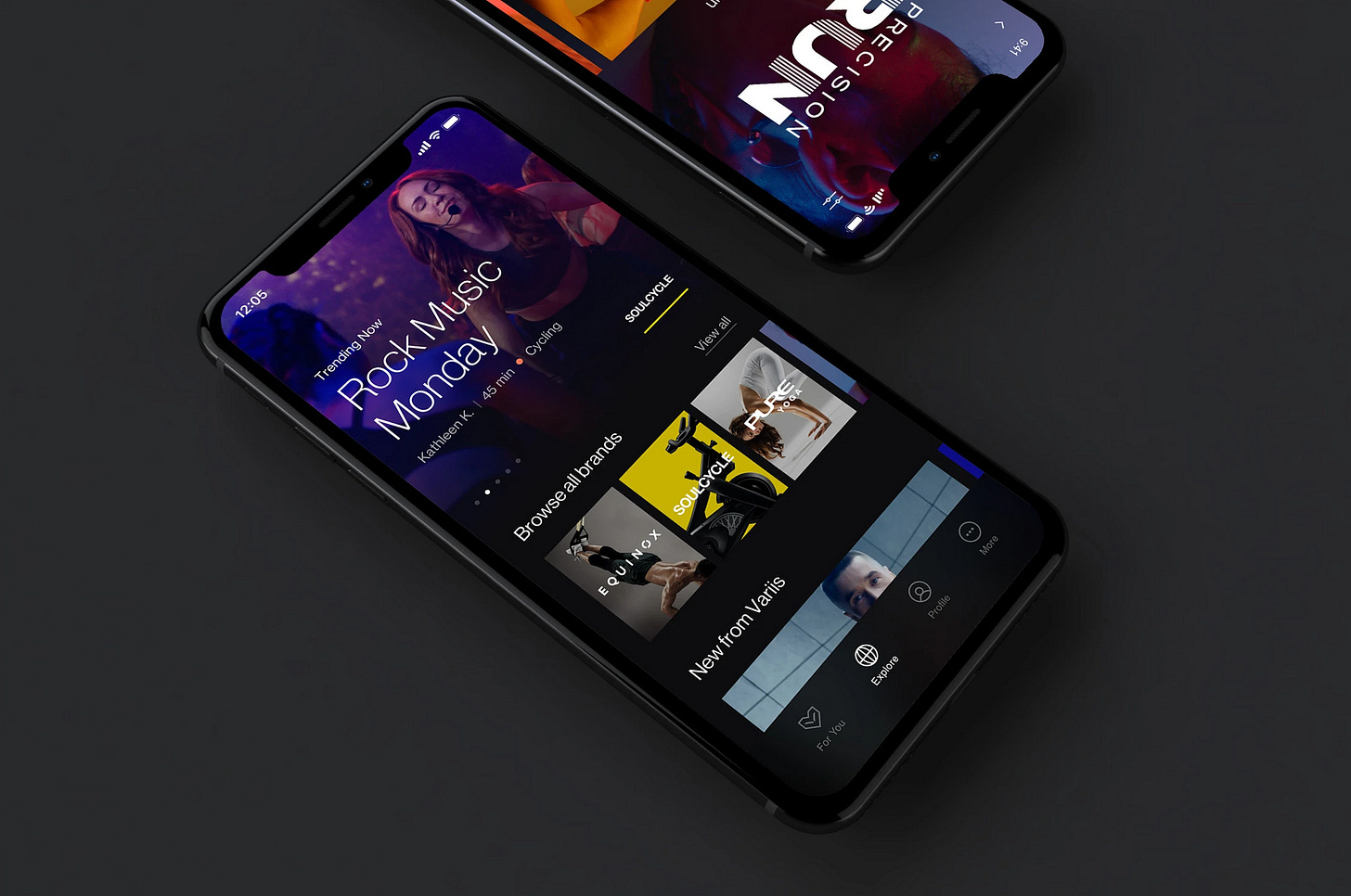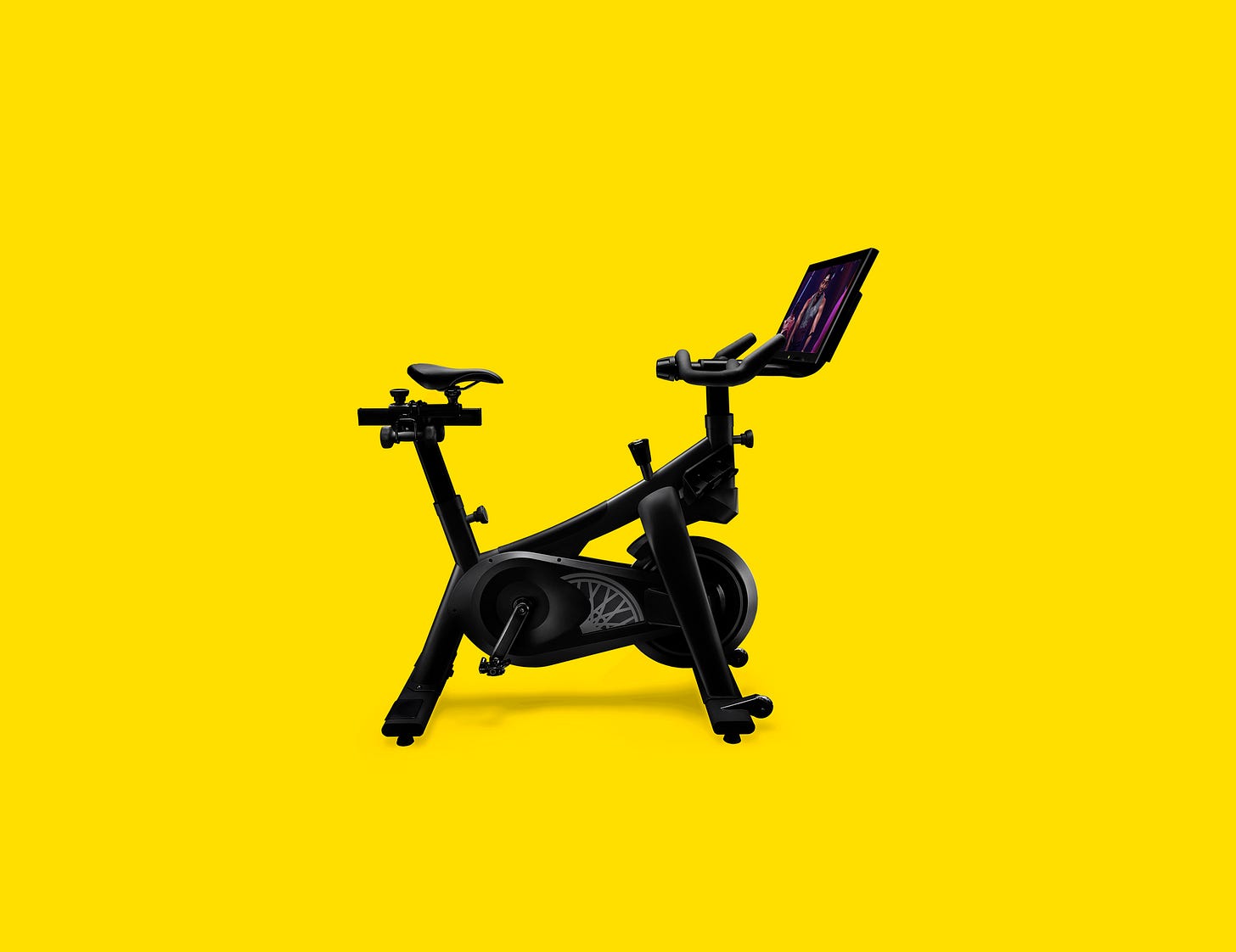 Lululemon/Mirror
The athleisure giant is making an entrance into the exercise and fitness space through its acquisition of Mirror (acquired in June 2020 for $500M). This $1500 high tech mirror streams live workout classes at home. This fiscal year, Lululemon projects Mirror to bring in $100M in revenue.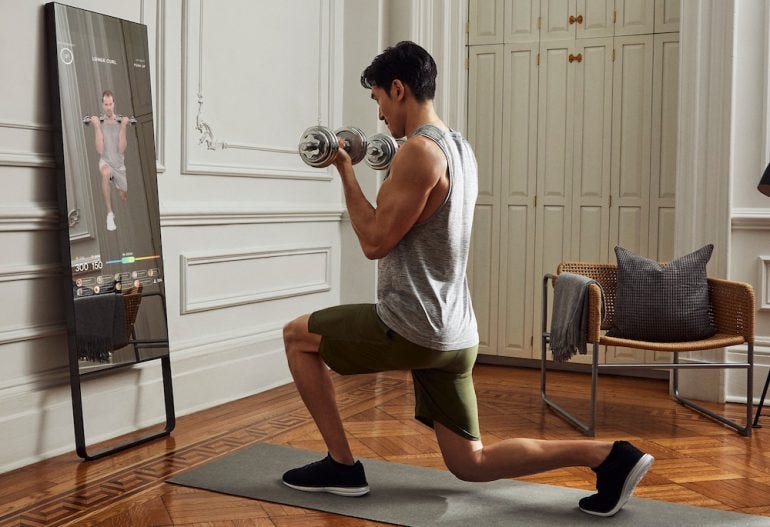 Tonal
At home gym fitness equipment launched in 2015. The company has so far raised $90M.
Aaptiv
Aaptiv creates trainer led content for a range of indoor and outdoor fitness activity. The company has raised more than $60M and its members have consumed 30M classes on the platforms.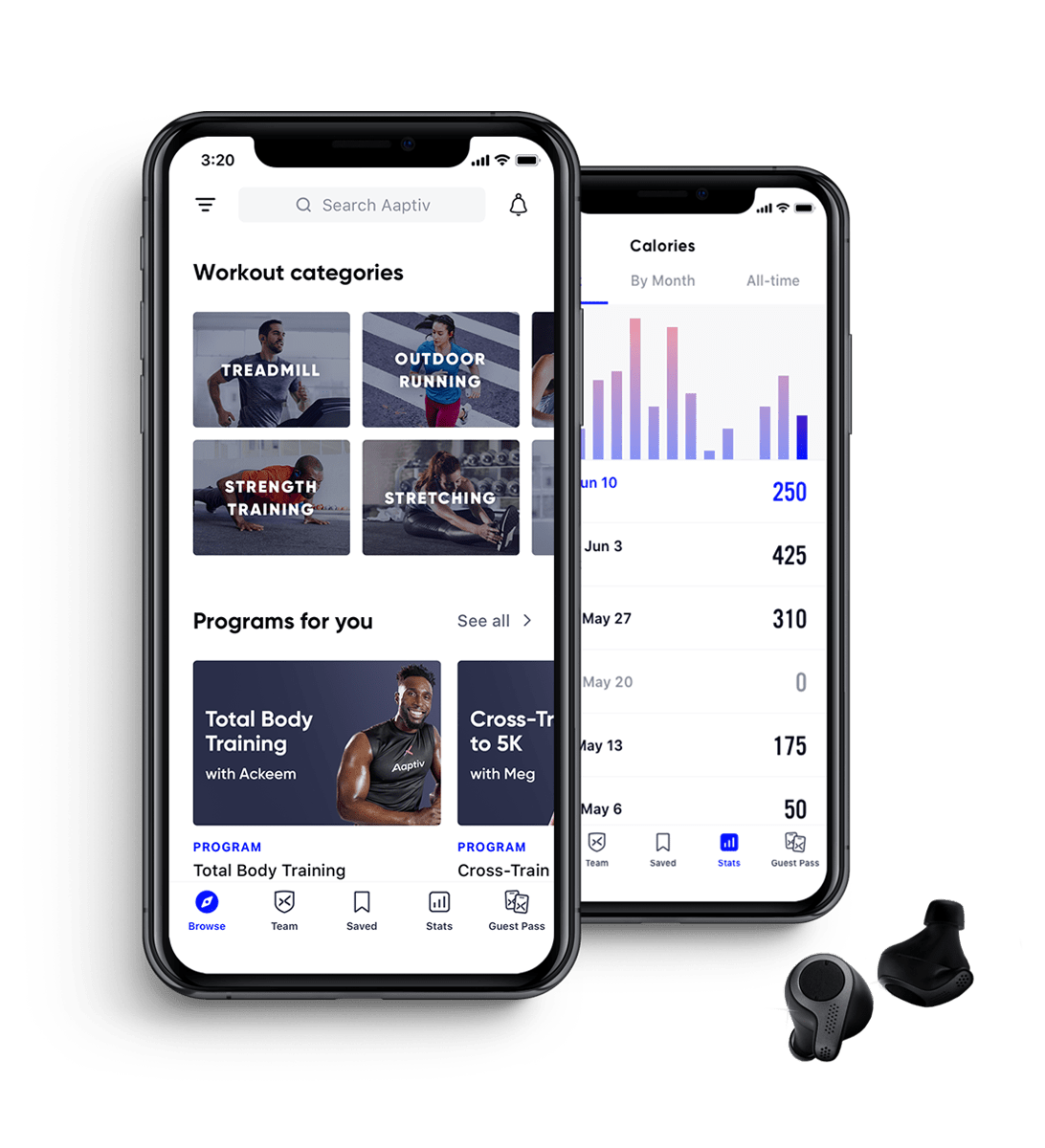 Apple
Apple announced Apple Fitness+ during its September 2020 product launch event. For $9.99/month, subscribers get access to at-home workout videos taught by some of the world's top trainers.
Future
Peloton has multiple levers of growth to propel the company to greater heights in the next few years. Here are a few:
Expand awareness and availability of existing products in existing markets:

Tread will be available in the UK starting December 2020, and will be available in the US and Canada in early 2021 and Germany in late 2021.

Tread+ is available only in the US. Peloton needs to launch Tread+ in UK, Canada and Germany.

Expand to new markets: Launch Connected Fitness and Subscription products in Rest of Europe and Asia (for ex: China, Japan, Korea etc).

Launch new Connected Fitness products: Launch new Connected Fitness products in categories such as Rowing Machines and Workout Mirrors.

Increase adoption of digital subscription product: With a current digital subscription base of ~320K, Peloton has a massive opportunity of increasing this base (via marketing, referrals etc) in a market that could have a TAM of ~100-200M subscribers.
Hope you enjoyed this memo! Feel free to share any feedback :) .
Note: I own Peloton's stocks.